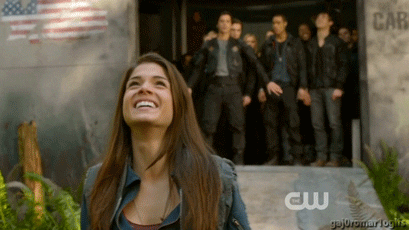 It's been too long since I've properly sat down in front of my laptop with the intention and time to bang out a blogpost about anything – let alone books. The "book" part of the blog became hard when everything I'd begun to read veered to the academic side… I even turned some of my favourite pleasure reads into school coursework pieces. My priorities shifted, and with it, the content I wanted to make. Lo and behold, now that I can push university applications, important coursework deadlines, and the general frenzy of the past few months to the deep recesses of my mind, I finally feel as if its time to begin uploading once more. At least, uploading a sentimental one-off post that I will enjoy looking back on! Whether future posts will be structured in anyway, I can't say, but I'm just going to enjoy indulging the desire to post whatever specific thing springs to mind that day: whether music, food, book, tv or lifestyle orientated.
The music I listen to holds a place in my heart as I always seem to tie it to the memories of the time I'm enjoying it in. Whether for good or for bad, I've been making dated playlists for a few years now, and they've become almost something of a lyrical diary – rather than having to write down or store the memories in a conventional way, its nice to memorialise and bulletpoint my year with the tracks I've listened to. So, without further ado here is my personal (yet precedented, dictatorial and ultimately correct) ranking of all of my favourite listens of 2017.
*just to point out, while this is compiled of mostly fresh material released in 2017, there's a few albums that I've just really had a hankering for this year that were released around the Stone Ages – I'm still counting them because I make the rules*
**also if you want some backing music to this blog, I've left all the songs I've discussed in a spotify playlist near the bottom of the page (genuinely haven't played anything else for the past week)**
A few honorable mentions before we begin: 
An eclectic mix of full-lengths I dipped into around and about the year.
Witness – Katy Perry
(9th June 2017)
To be honest, as much as I find her as equally problematic as she is "well-intentioned",  and have never really shown any of her other deep-cuts that much interest (apart from Circle the Drain, which was G.R.E.A.T, let's be real), Witness was a pleasant surprise.
Although 40% of the album I could take or leave, as they all blur and merged into one subcategory of soft/electronic pop, some of the songs were actually really great. Witness and I bonded over a particularly treacherous A-level revision season, as its calm vibe was the perfect revision backdrop (I can't revise without music, but it has to be a certain type to work – y'know?)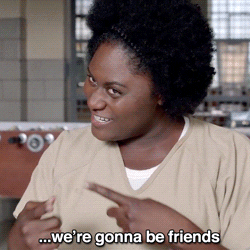 Moving away from the all too overplayed and quite rudimentary singles, I would point to "Hey Hey Hey", "Power", "Save As Draft" and "Into Me You See" as particular standouts.
Everyday Is Christmas – Sia
(17th November 2017)
One for the festive season comes in a particularly veracious and vibrant red and green package – Sia's Everyday Is Christmas. Although I can fully testify that the album confused me to no end on the first few listens – hearing Sia's ballady tones on songs with jingle bells or dogs barking in the background was an experience to say the least – I think it actually works quite well if given enough time to wrap your head around.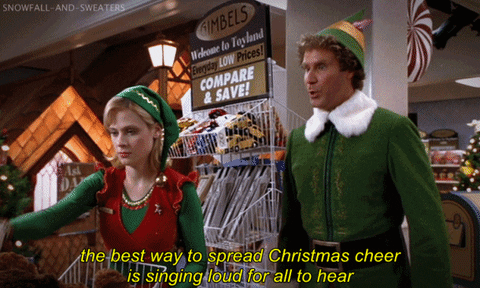 The standout singular track comes in the exotic "Ho Ho Ho" (a track containing a distinct Rihanna-esque feel), which has brought my friend and I vast amounts of fun. Maths lessons have never been so peppy with this song on a loop. It rounds out a formidable first half of the album: at track #1, the debut single "Santa's Coming For Us" was well picked and hasn't grown old, track #2, "Candy Cane Lane", reinforces the excess of Christmas joy, and tracks #3 and #4 ("Snowman" and "Snowflake") sound like ready made pre-packaged John Lewis Christmas ads *hint hint, nudge nudge*. My liking for the album drops after reaching its apex just halfway through its short 10 song discography, but it's still enough for 9th place.
The Art of Escape – Hein Cooper
(29th January 2016 – but listened to from 7th March 2017)
Australian born Hein Cooper was a lucky find for my friend and I. Supporting a headline Lukas Graham show, he walked out on stage and instantly transfixed us. His dark take on pop feels very contemporary and very urban, as it moves away from the playable "pop in a can" songs we're used to on radio.
For me, "Overflow" is heads above the other cuts on the album, but soon followed by "The Real" and "Rusty". All tracks comply with this idea of transporting you into an ethereal and nostalgic dimension of feeling like you're running away from modern life. Thus its title "The Art of Escape" is very apt: its the perfect album to stick headphones in and just runaway into.
Divide – Ed Sheeran
(3rd March 2017)
I dissect the album fully in this spotlight review (funnily enough the last post I made on ITB!), but since March I feel like I've almost shed a naive skin? Although back then, my review perfectly encapsulated my utterly real thoughts on first digesting the album, I've since turned away from over exuberant praise somewhat.
I was lucky enough to see Ed live in May, cue photos…
And since then I haven't really been listening to divide with such gusto as I did originally. I still stand by the album being great, but I only seem to listen to a select few of its songs now ("Happier", "Hearts Don't Break Around Here", "Save Myself" the personal standouts). I've only just realised its all the morbidly depressing ones I still listen to regularly… genuinely quite worried by that fact.
But, roll on Ed's 4th album. Subtract as a title is my favourite, so here's hoping the album follows suit!… (also I'm hoping for a grey colour scheme, but feel like its going to be pink/purple)
Harry Styles – Harry Styles
(12th May 2017)
I would never have thought a year ago that a Harry Styles' album would appear on my playlists, let alone in a ranking of my top 10 favourite albums of the year. But god did his self titled album really surprise me, and has properly taught me to never cast off music before giving it an actual fair chance on the playing field.
His solo debut gave me the exact same feeling as listening to + (Ed Sheeran) did all those years ago, and his album basically stole my ears from Divide's limelight. How it missed out on a place in my top 5 I'm not quite sure, but I genuinely think 2017 was such a good year for music.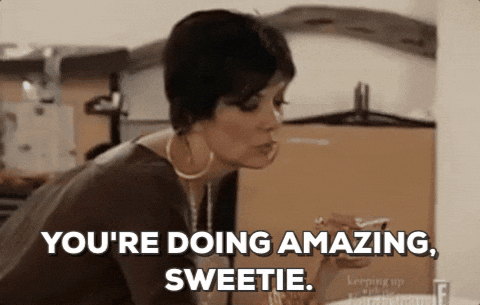 My favourite tracks are of course the brash "Kiwi", "Meet Me In The Hallway", "Woman" and "From The Dining Table" (…as well as "Sign of the Times" – it's a big plus for me when artists pick the right lead singles!!)
okay so basically all the songs but we'll gloss over that.
The Top 5.
The Thrill Of It All – Sam Smith
(3rd November 2017)
Differentiating between the next 3 albums proved so hard. I had to put Sam's "The Thrill Of It All" at number 5 purely because I haven't had as long to overplay it yet, so its had an advantage in that sense. But, Sam's sophomore album really did blow me away, as much as In The Lonely Hour had done a few years ago. While pertaining that soulful and choral power of his debut, I felt as if his sound has progressed and matured so as to not be completely repetitive (a known pitfall for Sam's songs).  Also, to be frank it had been so long since the first album that I was totally ready to listen to him on repeat, whether the sound had changed or not. I just didn't care I needed my fix.
Standouts: "HIM", "Say It First", "Pray", "Baby, You Make Me Crazy" and "Nothing Left For You". Man can do wonders with a choir.
Hopeless Fountain Kingdom – Halsey
(2nd June 2017)
I find it crazy to think that I had only just woken from my unnecessarily long slumber on Halsey last year, and now she's one of my favourite artists. HFK is a personal, pernicious, polished and more produced album than Badlands, and as much as I loved her debut album, I think she's really outdone herself.
While the Romeo and Juliet theme she had said underpinned the album managed to last for a grand total of a couple of songs (but to be fair, seems to be a contingent line between the music videos so far), I really love the idea of following such a strong narrative in an album tracklist. Bold inclusions such as "The Prologue" and "Good Mourning" offer an extra element of dialogue to the album, really championing a theatrical and dramatic dimension. We see her at her highs, we see her at her lows, we see her warning off all competition in true to form spitting and seething "Don't Play": the album pretty much covers all bases.
My favourites? "Walls Could Talk" uses string instruments to add to the increasingly eerie tone in the album's latter half; "Bad At Love" and "Sorry" are vulnerable at their heart; and "Lie" and "Hopeless" (featuring Cashmire Cat) present longing and self-delusion at its very peak. All incredible.
Dua Lipa – Dua Lipa
(2nd June 2017 – side note: the exact same day as Hopeless Fountain Kingdom was released – what magical musical sorcery is this?)
I would like to go on record with a self-confessional: after snobbily, brashly, and unforgivably close-mindedly bashing New Rules for having "far too basic lyrics" and for me "not being able to understand the I-got-new-rules-I-count -'em bit in the background" I would like to formally repent and ask for public forgiveness. I completely and utterly slept on Dua Lipa for the longest time, and after hearing New Rules once on the radio, switched off completely.
Oh how wrong I was, and how much time I wasted being self-righteous.
Dua Lipa's self-titled debut album is S.T.U.N.N.I.N.G. Every song works in harmony in its adjacency on the album, but are all different enough for me not to question why they're present. "IDGAF" is a self professed f***ing bop, "Thinking 'Bout You" is a needed vulnerable breather in the midst of heavy heavy radio-made pop heaven, and the metaphors extended in "Genesis" and "Garden" are so beautifully articulated. I also think the singles (and boy oh boy are there a lot of fantastic singles) were super well picked and ordered.
Where the album supersedes itself is in its Deluxe tracks: "Room For 2" is hauntingly easy to sing along to (and mean every word even if you can't relate to her hope for reciprocal karma), and "Bad Together" is just so well produced and thought out – definitely my two favourite tracks on the whole LP.
The best thing as well is that her live performances all sound vocally identical to the album. I'm lucky enough to be seeing Dua later in 2018, and IM SO READY.
In true cop-out fashion…
in joint first place:
Lemonade – Beyoncé // Reputation – Taylor Swift
(23rd April 2016 // 10th November 2017)
I know it's a bit of a cop out having two first places, and that there is likely going to be some opinions as to equating Beyoncé (rightly revered by many) and her groundbreaking direction in music, with Taylor (who everyone seems just too quick to berate). But, again, my post = my order (sorrynotsorry) and there was some logic behind the decision. Please withhold your collective groans at least temporarily.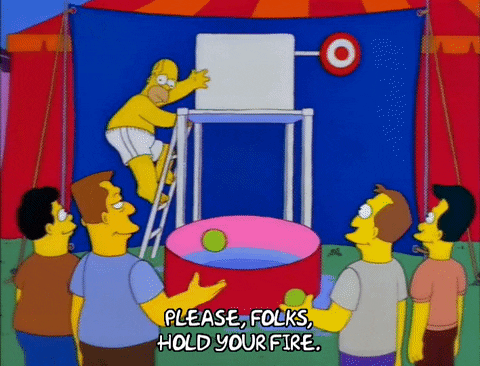 Firstly, *and you may want to brace yourself* I've only just listened to Lemonade in the past fortnight or so. Crazy, right? Obviously I'd heard the singles and the hype, but I never actually got round to buying it (I really don't know why and truly regret it – don't push it, it's a sore spot…). However, I, after just a mere matter of countable hours really, have fallen in love with the album. It's personal yet universalising, provocative yet assured, and hits on all the right contemporary issues it can. It is definitely a masterpiece, especially the film and narration in there – it's like an hour long diary entry, or poem, or insight into the inner workings of her mind. You feel invasive for watching, but don't want to look away as you actually see the formal processes her husband's affair has made her go through. Powerful, powerful stuff.
My favourites are practically the whole album, but for the sake of continuity and accessibility, I'd point to "Daddy Lessons", "Six Inch", "Freedom" and "Don't Hurt Yourself" as the deep album cuts people have to listen to. And yes that is a formal order – don't make the same mistake I did. (although, everyone's probably done the right thing and indulged themselves a year and a half ago when it came out – good on you, rue me.)
I'd even go so far as to say it deserved Album of the Year at the Grammy's – and that's saying something from a long-standing Adele fan, and 25 lover. I thought I couldn't not give her the top spot (even if joint) just to retroactively try and make up for the injustice there – hopefully she'll be as happy with this accolade. 
And yes Susan, even though it was out a whole year and a half ago, it does qualify for my 2017 top spot.
… So (it goes…), while Taylor's album obviously doesn't make a dent in any of the same contentious political issues, that's not the aim of the album: I've always been her fan and where she really excels is making a compelling and capturing narrative. This time, about – you guessed it – her reputation. Although I don't agree with a few of the components of this era; the lowercase "r" in the album's title, the rapper font, the release of Gorgeous as the third single etc etc ultimately Taylor is at a point where she can and should feel free to put out what she wants. The media are always going to miss the point, and drag her whatever action she takes (or doesn't take for that matter) and therefore the only solution is just to forget all of the what-if's and negativity surrounding the album if you want to enjoy it. You have to just listen to the art, for art's sake.
I don't think anything can detract from how poignantly conceived, beautifully written, or fantastically produced Reputation is. Every track offers something different, and my highlights would vary from the assured and poisonous "This Is Why We Can't Have Nice Things" (the Annie style musical chorus reducing her opponent to as if she were literally speaking to a child), to "King of My Heart" (a bass-heavy love song that keeps you fully on your toes), to "Don't Blame Me" – my choral heaven – to "Delicate" and "Call It What You Want", emotional self-aware songs of how her reputation in the media has tainted her tangible and personal existence. She's been forced into a corner of having to second-guess, challenge herself and fulfil a defensive role because of how the media have treated her (like a soulless phenomenon) and Reputation serves not only as an act of warning for others, but of rebellion from the image they've attached to her.
Here's a nice lil' playlist of the songs mentioned in the blogpost, just in case curiosity is bubbling over.
(apart from anything from Lemonade because it's not available unless you purchase it, but I'm sure you'll have bought it already in the YEAR AND A HALF it's been out – god what am I like?)
The whole hog!
Just some eclectic singles or other musical things I've been loving throughout the year.
What are my musical hopes for 2018?
Well, to finally get round to listening to Melodrama by Lorde.
To look past my genre comfort zones and try and discover something quite wacky or underground I'm into.
For Halsey to finally release Hopeless Fountain Kingdom UK Tour tickets. (pretty please)
A new Hozier album (please please please with a cherry on top)
For Taylor to release the right singles from reputation and keep putting out stellar music videos.
Rihanna's 8th album? Is it too soon to ask? A boy can dream.
Here's hoping!
What are your thoughts on my list? How did you find 2017 in general for music? Any favourite albums I should definitely give a cheeky listen in the new year?